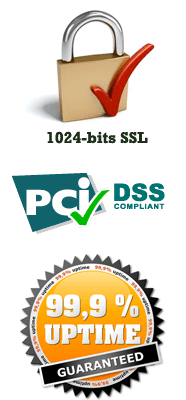 Q: Does Yanomo need to be installed on my computer?
It doesn't, which is great news. Yanomo doesn't "live" on your computer, but on our secure web servers. It is directly accessible from any common web browser on any computer with an internet connection. This connection is secure and hassle-free. Since you don't have to install any software, your use of Yanomo isn't restrained by a specific device. You can always access Yanomo from another computer - as long as its connected to the internet.
Q: Why is a SaaS solution more cost-effective than software-in-a-box?
Your monthly costs are based on the number of your people that actually use Yanomo - and that's all there is. There are no setup costs. There are no investments in hard- and software. There are no service and maintenance fees. You can quit using Yanomo whenever you want, without any obligations.
Q: How do I update Yanomo to the latest versions?
We're always tuning Yanomo to make it faster, easier and more powerful. You'll be automatically upgraded to the latest version when there is one available. This service is free.
Q: So I trust you with my data. Do you make backups?
Every Yanomo client database is backed up at least once a day. Furthermore, your data is always accessible and downloadable, but only to people from your organization that you have entrusted with the right permissions.
Q: How do you secure my data?
All data traffic between Yanomo and your computer is SSL-encrypted, with the same 1024-bit certificate used in internet banking. The servers used to store your data are protected by 24/7 security, with biometric locks and full CCTV surveillance. Our servers are SSAE 16 / SAS 70 Type II audited. We take security very seriously. After all, it's your trust that allows us to build our business.
Q: Do you support every browser type?
We support every common browser version: Firefox, Chrome, Safari, Opera and Internet Explorer 7+.
Security Checklist
Security & accessibility
Data encryption
1024-bits SSL
Hosting location
Rimuhosting, USA
Data accessibility
Always (for users with privileges)
Supported browsers
IE 7+, Firefox, Safari, Chrome, Opera
All plans include
Google Calendar integration
iCal integration
via Google Calendar
Outlook integration
via Google Calendar
Project phasing and subphasing
Project prognosis (time & money)
Personal dashboard for everybody
Project / team feed and chat
To-do's per client / project
Supported languages
English, Dutch - more to follow